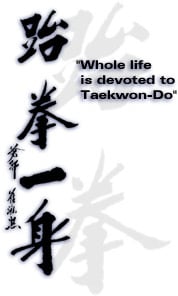 The Taranaki Taekwon-Do club has been  actively teaching the art of Taekwon-Do  as created by Gen. Choi Hong HI (1918 - 2002) in New Plymouth since 1993. In this time we have produced over 50 Black Belts up to the rank of 6th Dan. We currently have 20 Black Belts who are actively training and sharing there knowledge with the Junior students. Our classes are very well structured and having so many passioniate Black Blacks we are able to offer personalised training on a regular basis. This includes. One on one training, kids classes, teen/adult classes and Black Belt Classes. Our doors are open to everyone regardless of affiliation. Come along and give us a try. You wont be disapointed.

VENUE
St Josephs Hall, Calvert Road, Lynmouth, New Plymouth, New Zealand.
CLASS TIMES
Sunday - 3.30 to 4.30 pm - Tigers Taekwon-Do
Sunday - 4.30 to 6.00 pm - Coloured & Black Belt Taekwon-Do
Tuesday - 5.30 to 7.00pm - Black Belt Taekwon-Do
Thursday - 5.30 to 7.00pm - Coloured Belt Taekwon-Do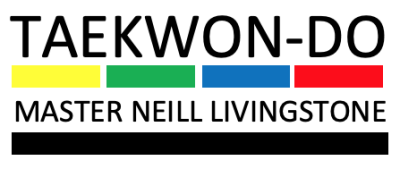 ​​Master Neill Livingstone VII Dan QSM is the Chief Instructor and founding member of Taranaki Taekwon-Do. Since 1993 he has been commited to teaching General Choi Hong Hi's Taekwon-Do to the wider Taranaki community and throughout New Zealand. In 2019 Master Livingstone was recognised for his his services to Taekwon-Do and was awarded the New Zealand Queens Service Medal. Master Livingstone has an open door policy to all martial artists and clubs regardless of affiliation. ​​Open for all - Excluding none. 


​​Taranaki Tigers Taekwon-Do is a structured martial arts system designed for 5 to 10 year olds. Our dedicated team of Instructors, Glenwyn Flynn IV Dan, Pauline Flynn IV Dan Kim Goodey II Dan and Julie Cragg II Dan prepare classes that are fun and engaging whilst teaching the basic principles of Taekwon-Do. Courtesy, Integrity, Perseverance, Self Control and indomitable Spirit. The grading system is divided into smaller manageable segments which helps the students prepare for eventually transitioning into the Coloured Belt Taekwon-Do class. We are confident that the classes we offer are second to none so come along and give us a try. 

​​​​​​​​Sundays - 3.30 to 4.30 pm  


​​​​Taranaki Coloured Belt Taekwon-Do classes are totaly focused on the Coloured Belt Grading System and of course having fun. We have many senior Black Belts who attend these sessions to teach, mentor and inspire our junior ranks. On many occasions we can have a ratio of one Black Belt teaching up to three coloured belts. Our Mentor system assigns one black belt to one student with Master Livingstone overseeing all aspects of their training and teaching. We are very proud of the fact that we are able to do this due to our very committed Black Belts who are willing to give up there free time to teach and inspire the next generation of Black Belts

​​​​​​​Thursdays - 5.30 to 7.00pm

Sundays - 4.30 to 6.00pm


​​​​Taranaki Black Belt Taekwon-Do classes are sessions dedicated to furthering our Black Belts skill and knowledge. The dedicated classes give us the opportunity to focus on the more advanced aspects of Taekwon-Do which would not be afforded in a combined class with the coloured belts. On some occasions we are able to split the Black Belt class into two groups. Stripes, 4th Dan & above and Black Belts 1st to 3rd Dan. Our 1st Gup students when preparing for a Black Belt grading are invited into the Black Belt classes to take their training to higher level as they prepare for their biggest test in Taekwon-Do to date. 

​​​​​​Tuesdays - 5.30 to 7.00pm

Sundays - 4.30 to 6.00pm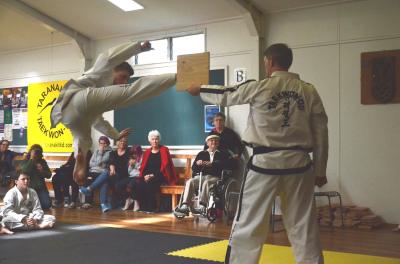 OUR STRUCTURE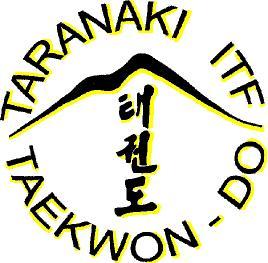 ​Taranaki Taekwon-Do was founded by Master Neill Livingstone QSM VII Dan in 1993. To this day it continues to serve the New Plymouth community in the art of Taekwon-Do. Our dedicated team of Black Belts strive to instill good morals and values in our students. Our future role models and leaders.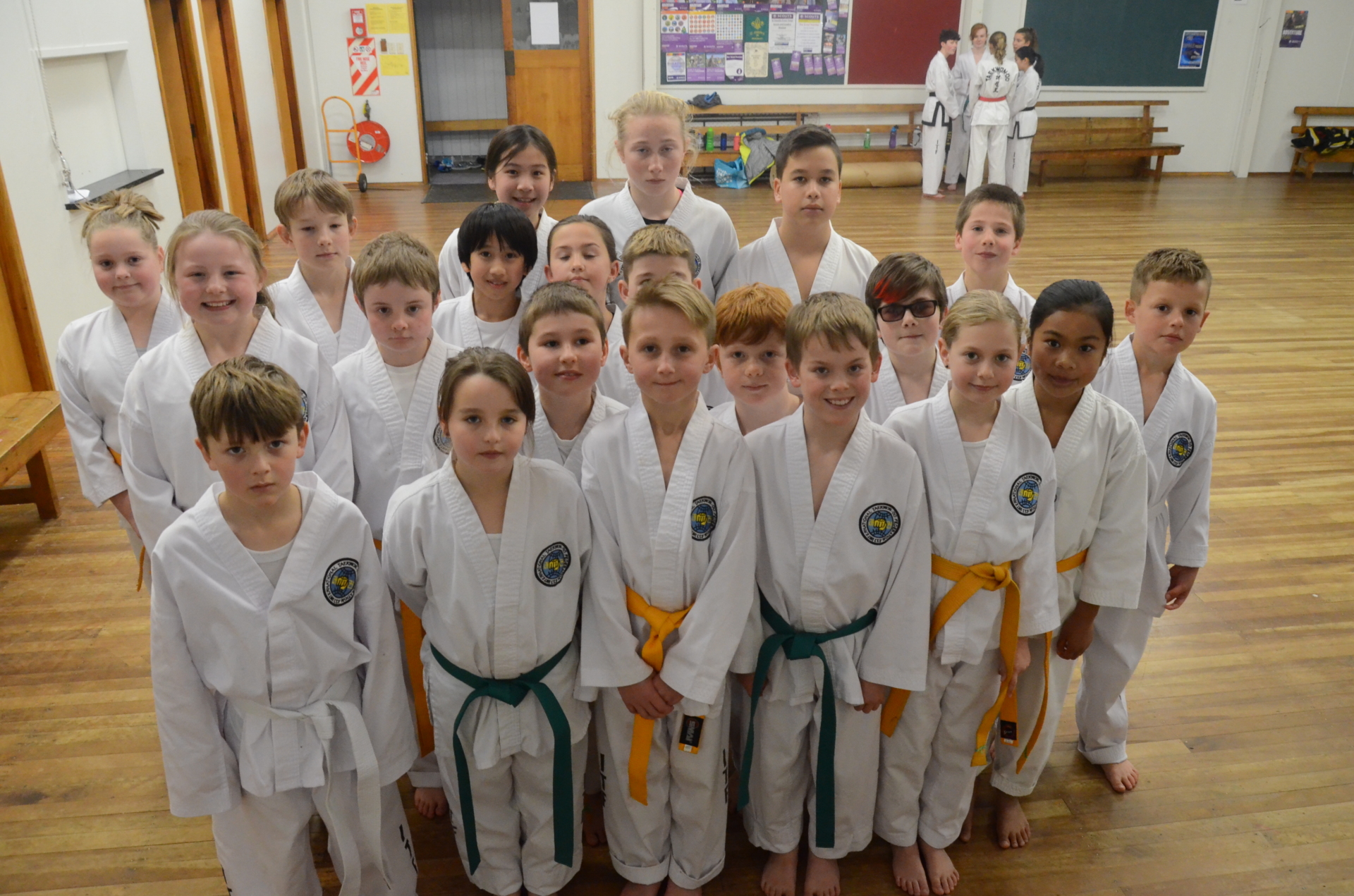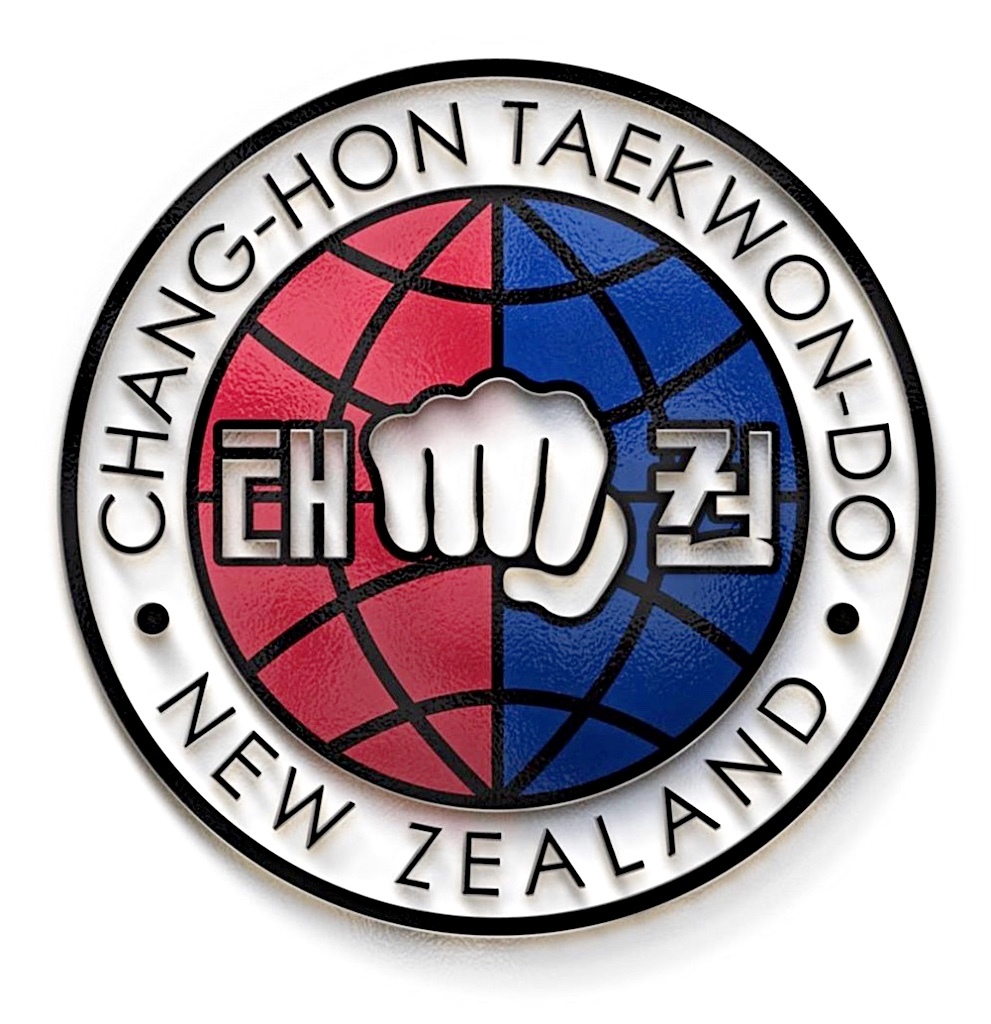 Chang-Hon Taekwon-Do New Zealand is a collection of Senior Black Belts and like minded clubs who operate outside of there own club enviornment. Conducting gradings and seminars etc, throughout New Zealand.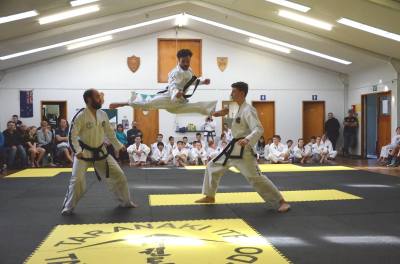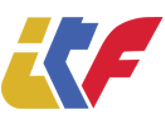 ​ITF HQ Korea is our International body. We have access to many Master Instructors, international certification, technical seminars, Tul Tours & world championships etc.